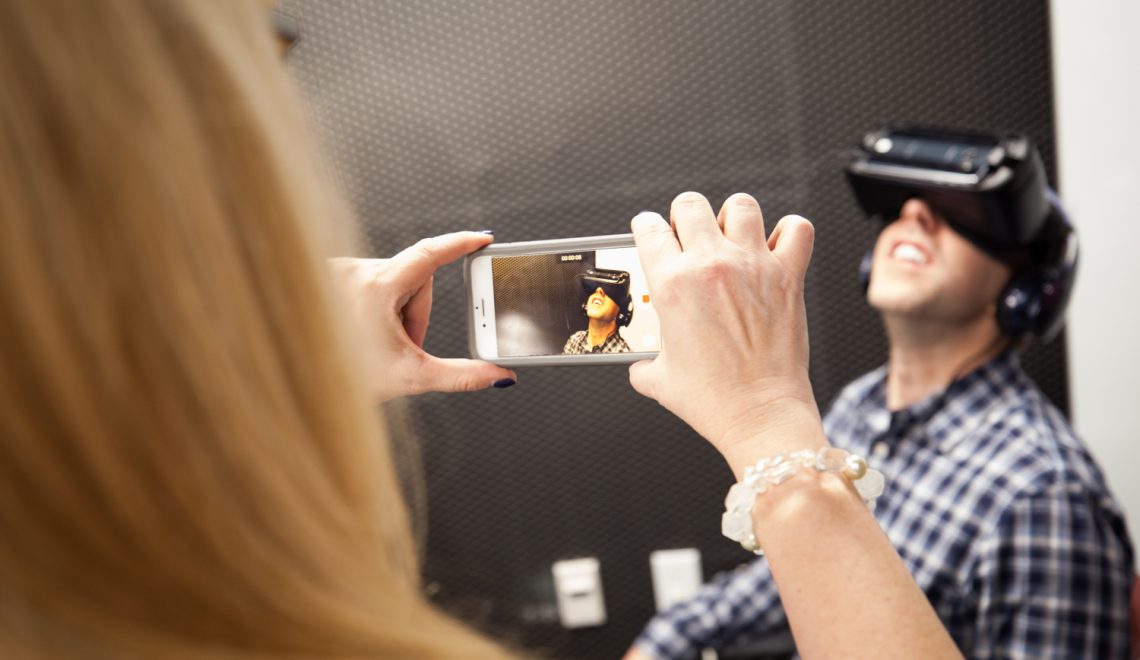 Story and photos by Kelley Birschbach
"I'm a bit giddy to walk through these halls and see this come to fruition."
When Matt McConnell, Senior Vice President and General Manager of Comcast Technology Solutions, was introduced to speak at the grand opening of the Comcast Media & Technology Center at Colorado University Denver, we were told he was going to deliver a song and dance.
"I may sing. It's just really cool to see this come together because we talk about it and then you turn the corner and 'turn it on'."
While he didn't sing or dance – and perhaps for everyone's good – he was incredibly excited.
Rightfully so. The new Center is beautiful. Teams at Comcast, CU Denver, and the Auraria Higher Education Center have been in strategic talks developing this first-of-its-kind spaces for the last year. While collaboration isn't new, it's the first cross-college center where interdisciplinary studies will come together to research, teach, and enhance one another's studies.
The 1,9000 square feet Center was made possible by a $5 million cash and in-kind gifts by Comcast, who believed this public-private partnership was capable of preparing Denver's future media, art, and tech professionals.
The Foundation for Tomorrow's Media & Tech Workforce in Denver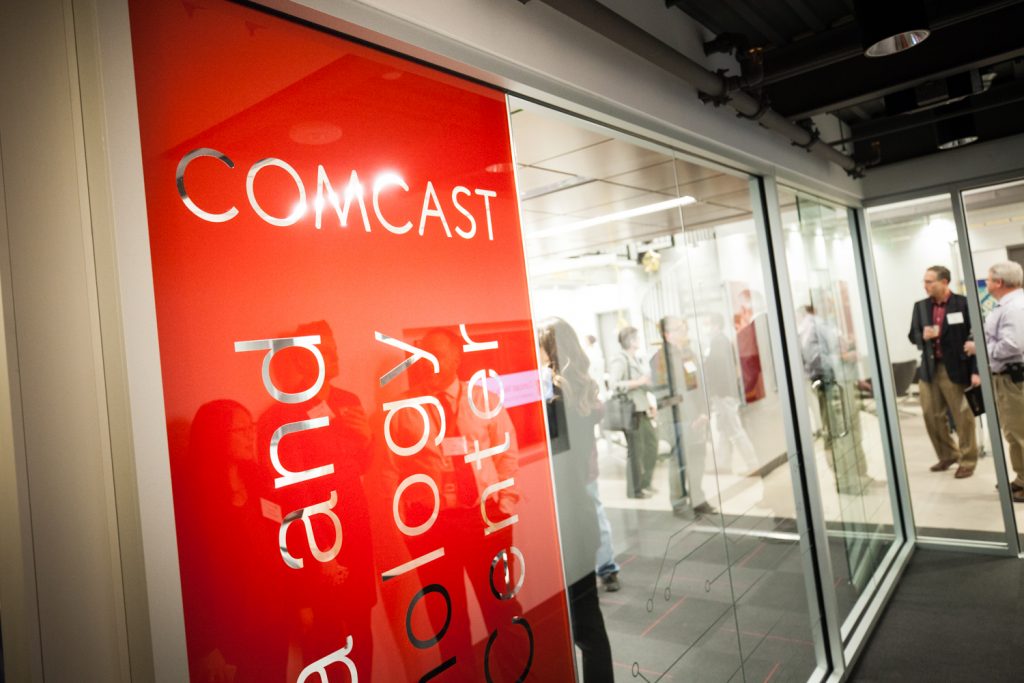 "The idea was how do we really further accelerate and integrate corporate, academic, and community to really drive and create a workforce for the future," McConnell told the gathering of faculty, students, and Comcast professionals.
Now completed, the Center mirrors the best of collaborative tech spaces.
In the coming months, media, arts, engineering, and business students will come together in the space for unique opportunities. Faculty and students will be working directly with Comcast and other industry partners to research and solve complex real-world problems in media and technology.
You probably won't be surprised that McConnell wasn't alone in his excitement.
Dr. Dorothy Horrell, Chancellor of CU Denver, was there to celebrate as well. She welcomed campus partners, faculty, students, and Comcast leaders into the "state of the art facility".
"It grew from a bold idea that we would create an exciting resource for creative technology and a pipeline of workers who have the skills to develop, execute, and accelerate entrepreneurialism in the technology sector," Horrell said. "If that isn't a description for what we believe Denver is and what it will be in a standout way, I'm not sure what is."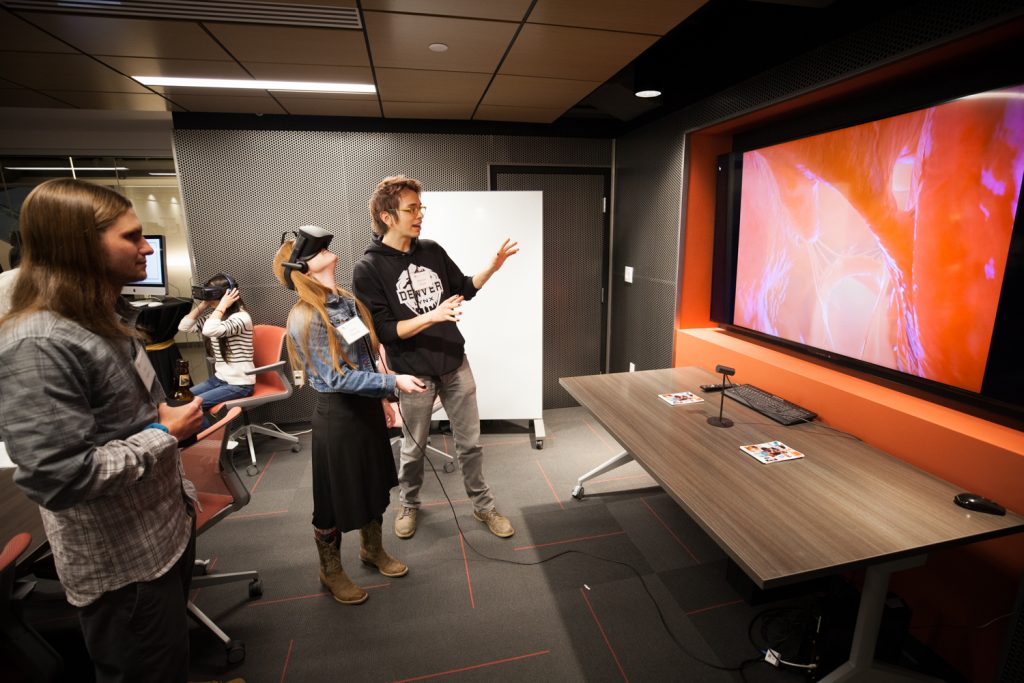 The hope isn't simply that this space would bring a new ability to collaborate or research within the university, though it will do exactly that, but more so that it would a very palpable catalyst in Denver's growing tech culture. That tomorrow's workforce would be tasked with taking on corporate challenges, working side by side with professionals, and develop thinking that will prepare them to take ideas to fruition – whether for a startup at the Commons on Champa, or for established companies like Comcast.
"The research [completed] here will foster innovation. It will create and engage with the communications and entertainment platforms of the future."
That looks like a number of different technologies, but as you might guess, one of which is augmented reality. Not virtual reality, though that will be studied as well, but more like the kind of technology you saw in Minority Report or Iron Man—the merging and interaction of and between graphics with real-world environments. Seriously exciting stuff.
Center Investment Not Simply Beneficial, but Imperative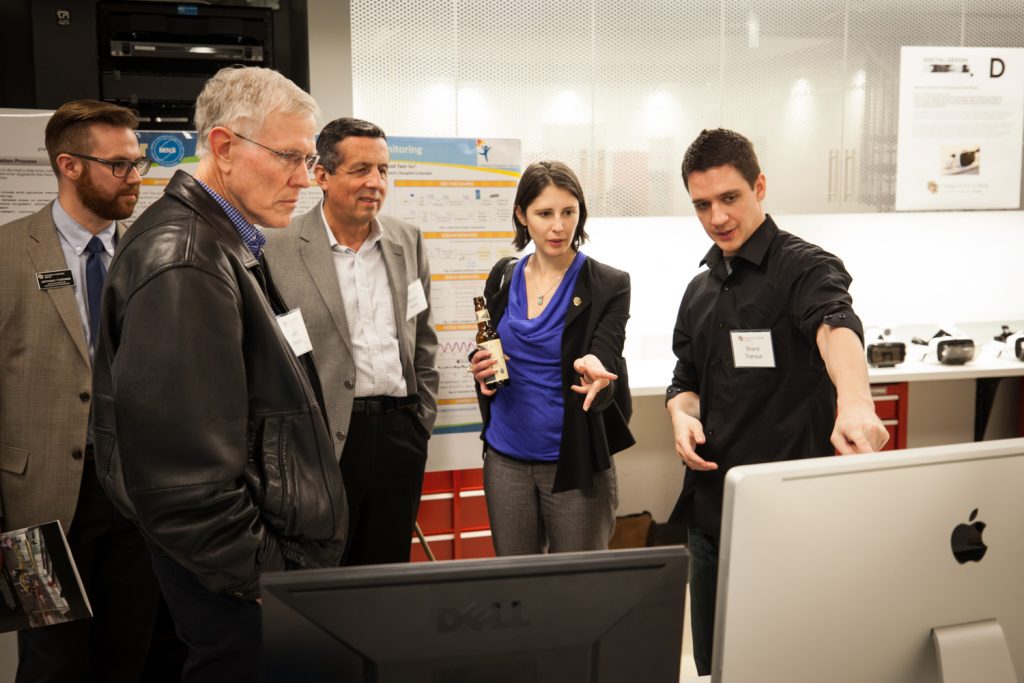 "It's seismic. If we continue education as it has classically been done, we will not be able to solve challenges in the future."
For Brian DeLevie, the Department Chair of the Visual Arts Department at the University of Colorado at Denver and now Codirector of the Center, this kind of partnership is necessary if we want students to be ready for the future.
McConnell backed him up.
"The world is changing so fast that we need really bright, smart, creative, out-of-the-box, engineers and creative types to solve what really is happening at light speed."
The kind of transdisciplinary teaching and research the Center enables will allow the University to keep up with emerging technologies and practices.
"Things have gotten so complex by their very nature, you need a variety of seats at the table that know how to speak to one another and take whatever their skill-set is and apply it to a larger problem," DeLevie added. "If we can form that sort of education here, it better prepares students to meet the challenges that companies are going to want."
Now the Real Work Happens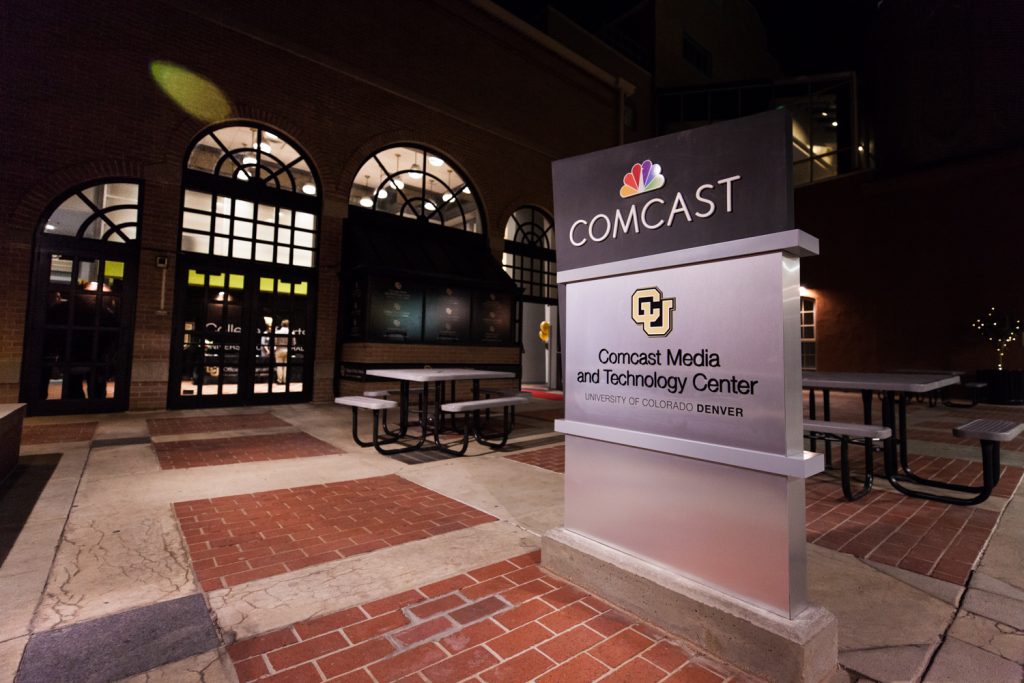 Academic and research preparations are already in full swing at the university. They're identifying key challenges that Comcast wants students to be a part of. They're surveying students and faculty to identify and build transdisciplinary research teams. And they're creating a curriculum for professionals as well, to learn how to innovate, create, and collaborate inter-disciplinarily.
It's all a part of the process. But for McConnell, he's glad it's time to get students in the building.
"We're excited to be in execution mode. We're out of the gate, let's go. Where the journey takes us, I don't know, but I do know with smart people and good people and a great support network, we're going to do great things. We're more than ecstatic."