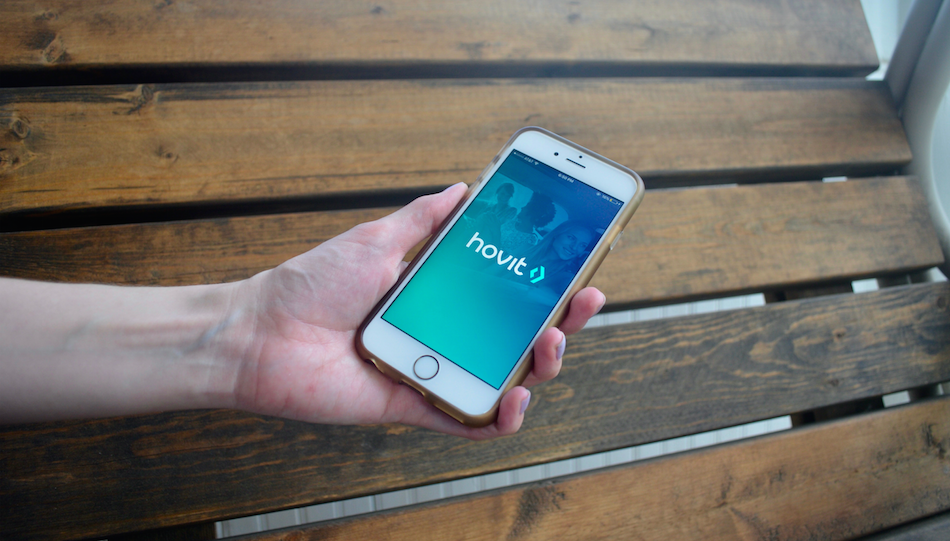 By Benjamin Wiese
The selling point of the new Denver-based ridesharing platform Hovit is right on the website: happy drivers and happy riders.
To stand out among a popular industry, the platform has given both sides of ridesharing more power and an opportunity to personalize the experience.
The founders of Hovit wanted to fix two issues within the current ridesharing landscape: accountability for both sides and a redistribution of power. The thinking went: customers should have the option to offer business to one driver if they wished, while drivers deserved a way to build their customer base, and both sides deserved a say in price.
"What we saw when we came into the industry was that the first ridesharing competitors that came up solved the convenience issue: you needed a ride, they were there," says Chief Marketing Officer and Co-Founder, Hector Kambow.
Hovit's Hector Kambow. Image via Hector Kambow. 
"But with that, they started destroying other types of [ridesharing] industries, and we really wanted to create a platform that empowered the driver and was fair to the rider. We created a platform where drivers can keep and grow their own company."
After the initial goals were established, Kambow and his team wanted to take it a step further and give drivers one more incentive to join their team: a higher percentage of commission.
According to Kambow, Hovit drivers will keep 90% of their commission. In comparison to competitors such as Uber and Lyft, drivers retain 75-80% commission, depending on their start date, according to the Lyft website, while Uber's site did not give commission details.
Colorado-grown @ridehovit is at Academy tonight talking about how to make ridesharing better by building rider-driver relationships pic.twitter.com/GW7pTZWVaf

— Transit Alliance (@TransitAlliance) April 27, 2017
An even bigger sell than commission might be the driver's ability to set price-per-minute and price-per-mile rates, while customers will be given the opportunity to make a flat-rate offer for a ride. Even if the price is similar to that of another platform, power is everything.
"Drivers can set price-per-mile, price-per-minute, and to keep it fair for the rider, we created a Make Offer tool," says Kambow. "If the driver accepts it, then that's what you pay, flat. You don't have to worry about the meter running, if the driver takes a wrong left, the GPS turns off, or anything like that."
The Set Price tool versus price-per-minute or price-per-mile is particularly interesting because of the possible trickle-down effects. Drivers keeping a larger share of the commission and setting their own price could be cheaper for regular customers. Or, perhaps that will not happen, and customers will be forced to choose between driver-familiarity at a higher cost, or a stranger at a cheaper price.
"We really wanted to create a platform that empowered the driver and was fair to the rider."
Much like having a personal trainer or barber, another possible drawback in sticking with the same driver for every ride is scheduling conflicts. What makes ridesharing apps convenient is the ability to find a ride at just about any time. If all drivers are working on set schedules, is it still convenient?
In an industry based on the somewhat unpredictable nature of people needing a ride somewhere, the allure of stability, personalization of services, and structure stand out. However, there's always a cost for changing the way people do business, and the costs of Hovit's innovative approach have yet to be fully determined.
It is no secret that small businesses succeed when a customer experience feels personal. Offering a relational aspect to a product or experience has proven to be meaningful when competing against bigger, potentially more efficient companies. In the case of Hovit, combining the convenience of reservations for rides and a familiar face has the potential to be the best of both worlds.
After six months of operation, it remains to be seen if Hovit has found permanent solutions to the problems in the ridesharing business. There are always those trickle-down effects in every industry, with every problem, that are difficult to see ahead of time. However, it isn't too early to proclaim that Hovit is changing the ridesharing game, one Denver-based driver and customer at a time.