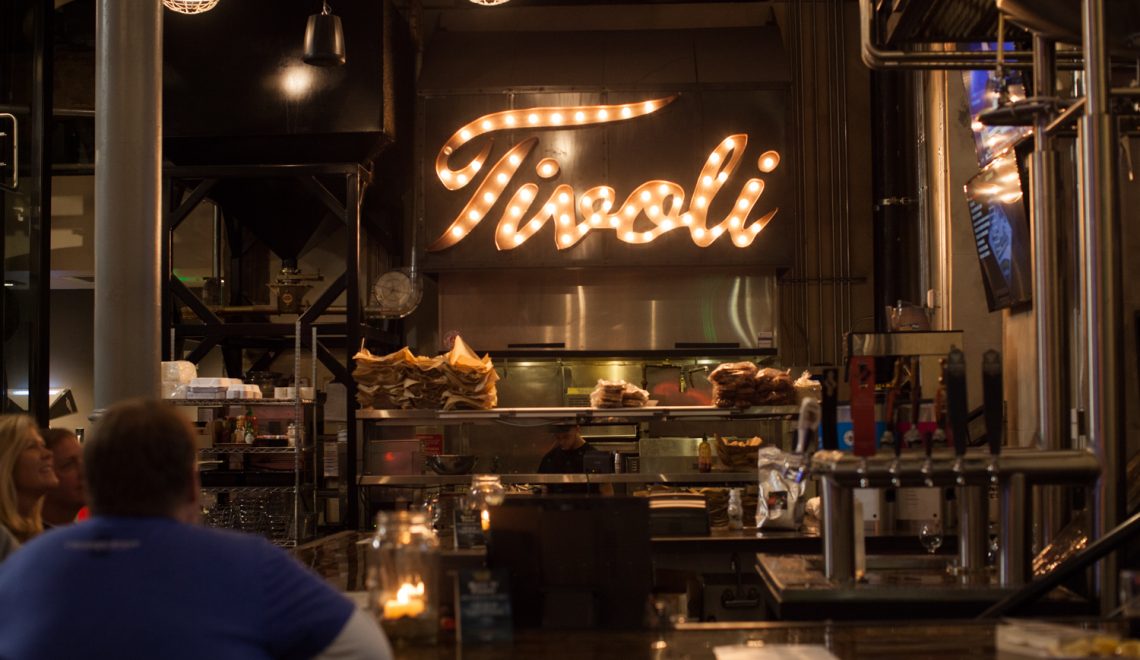 Story and photos by Kelley Birschbach
Brewers are mad scientists. Happy ones, though.
Let me explain.
I recently visited the oldest brewery company in Colorado – the Tivoli Brewery. This historic site dates back to 1859 – back when the area was just a wild western territory bustling with early settlers looking to strike it rich on Rocky Mountain gold.
Today, the Tivoli Brewery and Tap House resides inside the landmark Tivoli building right in the heart of the Auraria Campus. That's where over 44,000 students are now seeking to strike it rich via a higher education at Metro State University (MSU), the University of Colorado Denver, or the Community College of Denver.
Occasionally, these students get thirsty.
Metro State New Brewing Degrees Give Opportunity for Labor of Love
I interrupted Gary Thompson, senior Brewery Operations major at Metro State University, on a "keg run" at Tivoli. He and his colleagues were cleaning and filling dozens of 160-pound kegs before lugging them onto pallets for distribution.
"I never had a passion before this. It took me awhile, but finally I found it. It's everything I thought it would be."
Thompson's passion? Creating uniquely tasty brews.
It started as a home-brewing hobby years ago, but after a chance encounter and some games of hammerschlagen at Germany's Oktoberfest, he realized beer could be a career.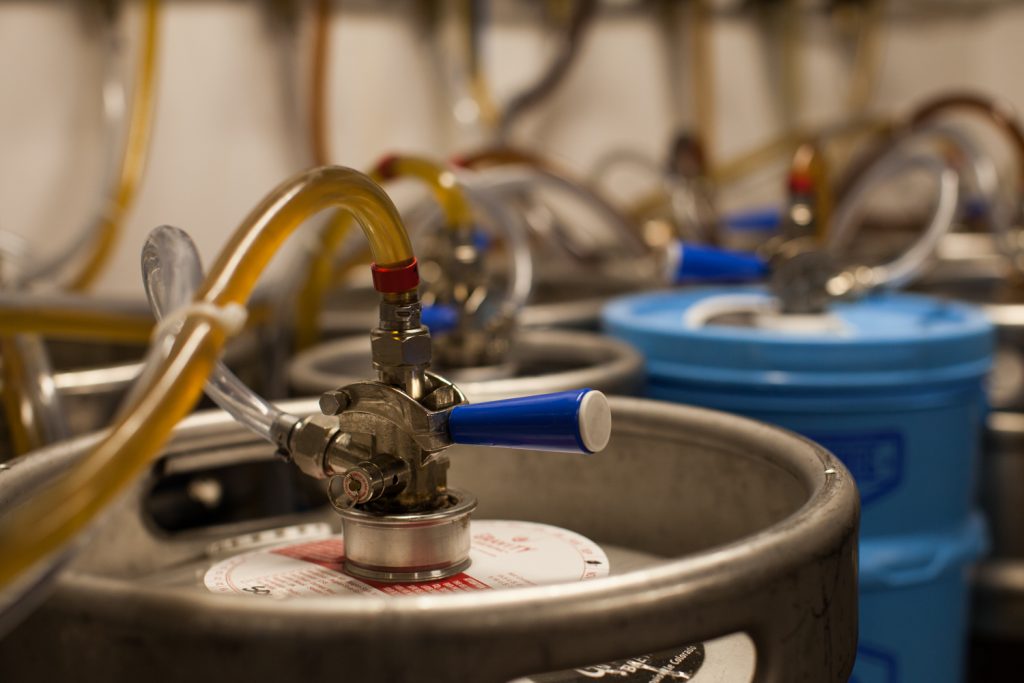 Once back home, Thompson soon enrolled in Metro's new degree programs centered on the science of brewing. MSU's program offered not only course learning on the business of beer, but the intricate chemistry, biology, and engineering that it takes to create it.
"In the brewing process, if you change one little step, it can completely change the flavor… A two degree difference in temperature can cause different yeast characteristics, different esters to come out, and you'll have a different beer in your hands."
Brewery Science Is Not for the Faint Hearted or Simple Minded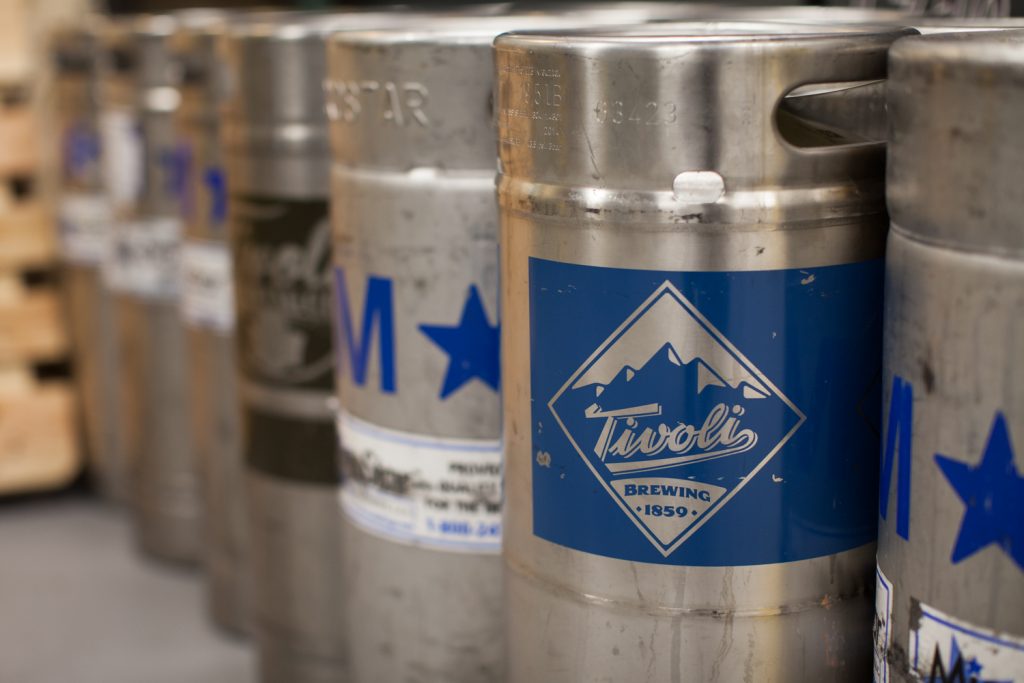 Nate Nicklas, the Head Brewer at Tivoli and graduate of the Metro State Brewery Operations Program, likes to say brewing is the oldest science in the world.
"People didn't go through the rigorous process back in the day that we do now, but it peaked enough interest throughout history that people started doing experiments because of beer."
That rigorous process? The Cicerone Certification.
Nicklas also teaches the Beer Styles and Service course, a prep-class for the Cicerone Certification-Level II test. This is rigorous exam involves 160 written response (zero multiple-choice, zero true/false) questions, 3 essays, beer and food pairings, and taste tests of 12 different samples.
Eighty percent is a passing grade and only 30% of test takers will reach that mark. For a little perspective, 73% of law students passed the Colorado Bar in July last year.
For students with deeper passion and keen taste buds, two additional levels of Cicerone certification are possible. The most prestigious, Level IIII Master Cicerone, has only been granted to 13 brewers ever - in the world - as of December last year.
Que the Andy Dwyer surprise face giphy. Who knew?
***
Tivoli is Proliferating the Historic Culture of Camaraderie in Beer Brewing
"The industry is 95-98 percent jerk-free," Nicklas said, half joking and half proud.
Perhaps that's because the culture of beer brewing is one of collaboration, experimentation, and celebration.
"You don't make much money," said Nicklas, "but we love what we do. It's a very tight-knit community; we help each other. It's tough as nails to get into this industry, so when you get in, you don't ever want to leave."
That's the point, said Thompson.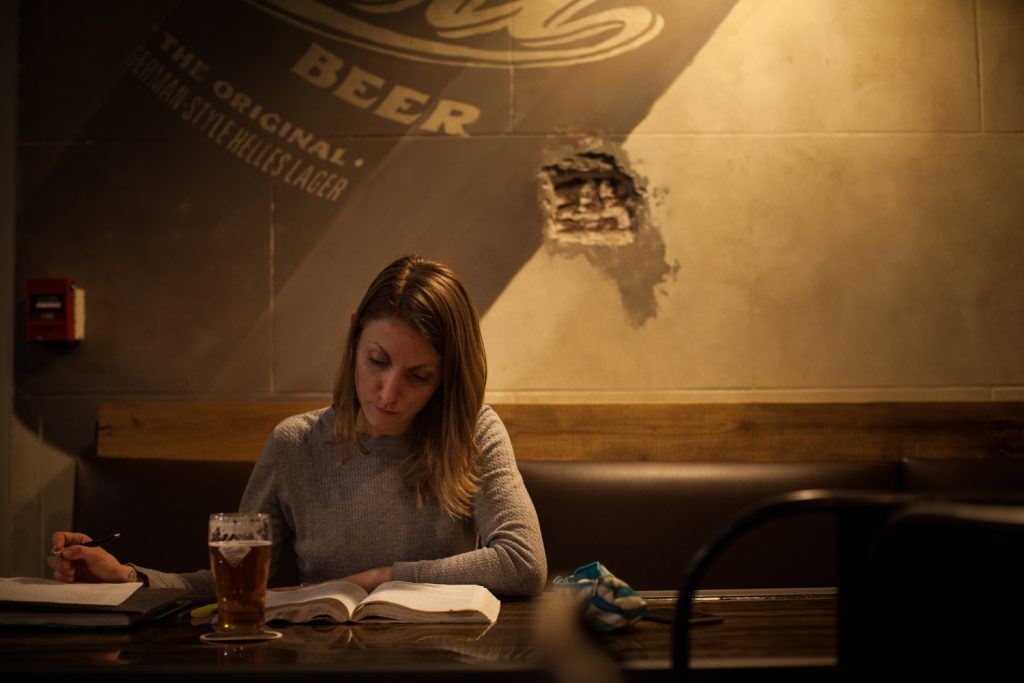 "Our goal is to geek out on our beer… We make great beers here [at Tivoli]. And we want to continue to make great beers here."
It's the joy of great tasting beer that draws them and it's the joy of great tasting beer that keeps them.
In partnership with Metro State, Tivoli Brewery is continually pursuing more opportunities to bring other fresh talent into that special community at a number of levels. In the coming semesters, it's their hope that students will consistently be testing the Tivoli's products through the brewing and sales process to ensure top quality.
If you would like to catch a taste of Tivoli Brewery's 52 beers on tap, you can find their Auraria location and hours on their website. Also, check them out at the 4th Annual Collabfest 2017 on Saturday, March 25, 2017 at The National Western Complex.