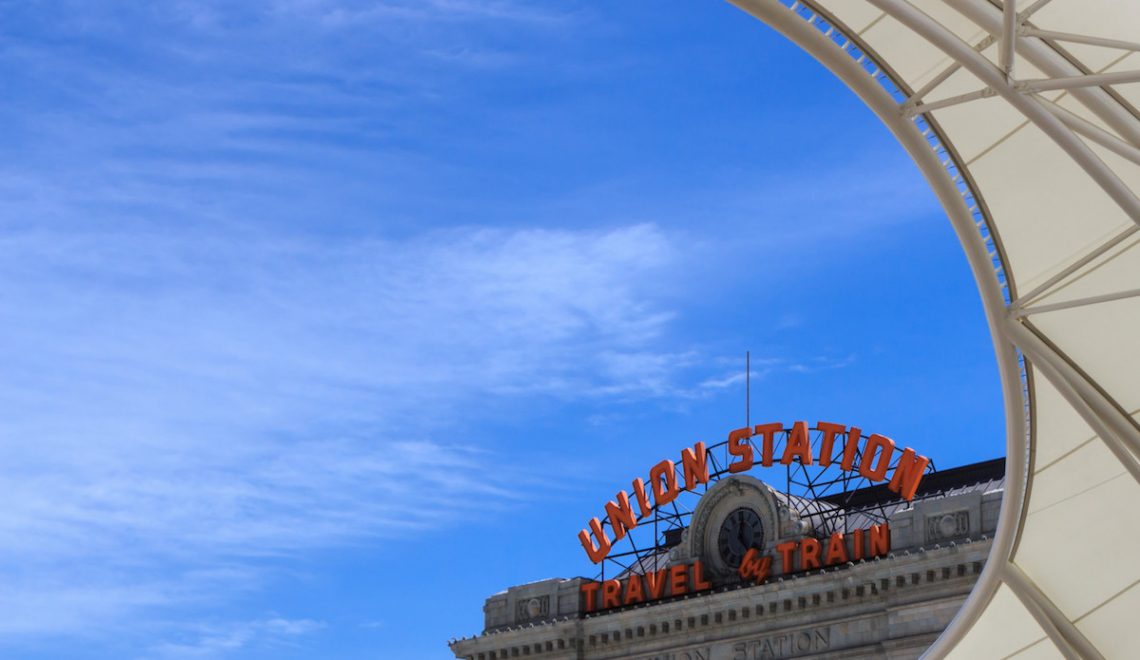 By Veronica Penney
As 2017 winds to a close, we at Innovators Peak thought we would round up the best of this year's news in Denver startups, technology, and entrepreneurship. We've followed up with our biggest stories of the year, taking a look back at what they have accomplished this year and a look ahead to what we can expect in 2018.
From design and developer programs to bikes, beers and brand-new ride share programs, here are some of our favorite stories from 2017.
During this year's Denver Design Week, we took a dive into Denver's local art and design scene, as well as a look at the maker movement with a tour of Where Wood Meets Metal's Globeville workshop.
Since this summer, the artists and businesses who participated in panels, demonstrations, and discussions have been hard at work. The Source Hotel, a design-forward complement to The Source marketplace, launched a new website earlier this month and is moving closer to its Spring 2018 completion date. Guests can currently make reservations for May of 2018 and beyond.
In other architecture news, Denver-based architecture firm RNL merged with Stantec and added two new cutting-edge, mixed-use housing projects in Arapahoe Square and Englewood, while Where Wood Meets Metal has been creating new bespoke, custom furniture designs for homes and hostels.
Look for an announcement of Denver Design Week's 2018 dates, new design topics, and event schedule as we draw closer to summer.
The Metropolitan State University of Denver provides its beer industry degree students the chance to gain hands-on experience at Tivoli Brewing Company's on-campus brewing, bottling and distribution center.
At the end of this year, Tivoli worked with Bavarian brewmaster Eric Toft and students from the Metropolitan State University brewing program to revive a classic Hi-En-Brau beer. Hi-En-Brau is a Swiss dunkel lager, first brewed during the 1950s in the original Tivoli brewhouse. Look for more inventive brews next year, and stop by Tivoli's Auraria location to test some of the newest creations from Metropolitan State University's students.
Denver-based ridesharing app Hovit departs from the popular peers Lyft and Uber in two key ways. For drivers, Hovit delivers a higher commission than Uber and Lyft while allowing them to set their own per-mile or per-minute rates. On the rider side, the platform allows users to request their favorite drivers, or set a flat-rate offer to be taken to their destination.
Denver - the weather - it's a changin' ❕
Save your FAVORITE drivers to use again & again ❕#hovit #denver #SaturdaySelections pic.twitter.com/aZizcqJxgO

— hovit (@ridehovit) September 23, 2017
At the end of 2017, Hovit's favorite driver feature gained attention in the wake of safety concerns reported by passengers using other ridesharing services. Look for more news from Hovit in the coming months, or download the Hovit app to take advantage of a free first ride (up to $15 in value) to safely get to your holiday celebrations this season.
In 2017, the Colorado Classic and Velorama treated cyclists and festival enthusiasts to four days of racing in Colorado Springs, Breckenridge, and downtown Denver, topped off with a three-day block party, flea market, and music festival. Headline acts included Death Cab for Cutie, Wilco, and Saint Motel.
The Colorado Classic and Velorama will be back next year, this time with professional bike racing in Vail and the same fast-paced, NASCAR-for-bikes criterium race in downtown Denver. The music lineup has yet to be decided, but keep an eye out for announcements in the coming months.
Since we spoke to Turing School, founder Jeff Casimir has been busy building out the program and weighed in on how to fuel ongoing innovation in businesses during Denver Startup Week. In October, Turing made the cut in the Course Report's 49 Best Coding Bootcamps.
Next year, the nonprofit will begin accepting student loans through Sallie Mae to help students fund their education. If you have an interest in programming, check Turing's schedule of upcoming events, including student project Demo Nights and Try Coding days and weekends.
We wish we could include every single achievement in Denver this year, but we would be here all day. Here's to another great year of bright ideas and innovation!