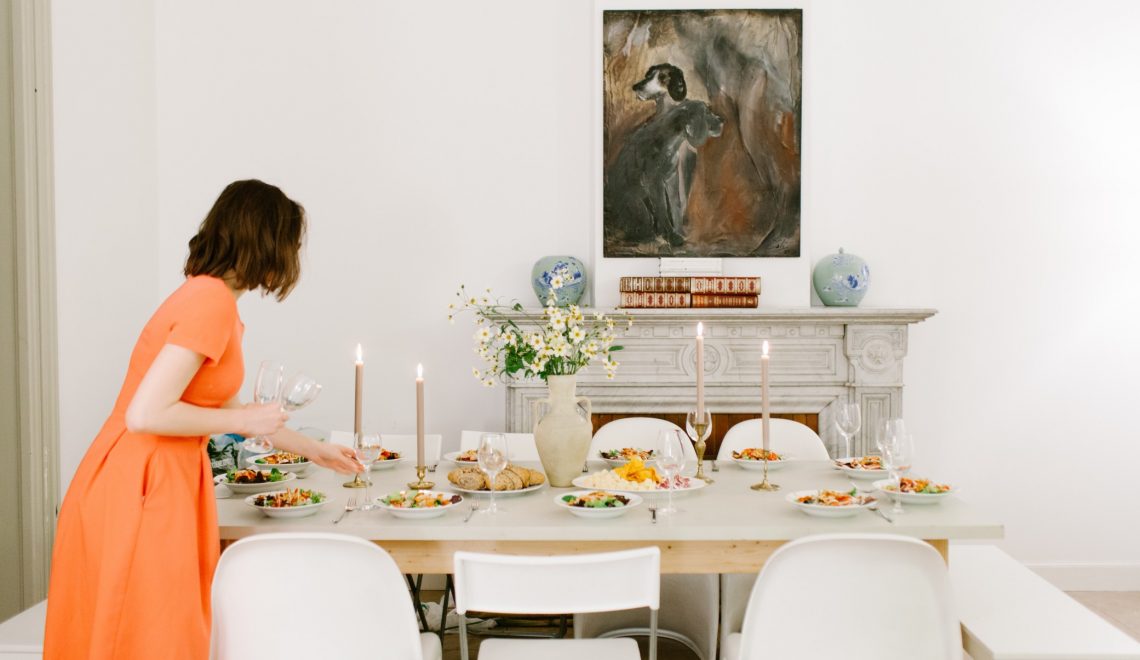 By Laura Pochodylo
Hosting family or friends for the holidays comes with a long list of preparations: clean laundry, grocery shopping, games to play… the list goes on. With everyone from grandpa to the newest grandbaby hanging out, it's challenging to keep everyone happy. The secret, though, is providing them with the comforts of home, cwhich includes reliable WiFi and lots of entertainment options.
Here are five ways Xfinity's X1 TV platform is a holiday season lifesaver.
Record the good stuff
Whether you want to watch a game, or your favorite holiday movie, store your picks ahead of time in an easy-to-find spot on your Digital Video Recorder (DVR). Ready when you are, all of your stored content can be prepped for plane or long car ride – or simply an after-dinner showing for the whole family. And if someone wants football and someone else wants It's a Wonderful Life, the Xfinity X1 DVR can even handle recording four shows at once while playing a fifth.
Your wish is (your remote's) command
Searched for Christmas music on the #Xfinity X1 voice remote and found #PurrfectPresents! My son Cash hasn't stopped giggling and laughing! #ad #HappyHolidays #Kittens pic.twitter.com/X7raHC0grN

— Ryan Black 1057TheX (@Black_Radio) November 30, 2017
Of course, even the best host can't read the minds of their guests and what they want to watch, but luckily, all they have to do is ask with the X1 Voice Remote. Scrolling through a lengthy TV guide is a thing of the past with this voice-activated remote. Change channels, find a show, and even watch shows and movies on Netflix without changing inputs, all with the sound of your voice (or the voices of your holiday visitors).
A new kind of sports engagement
Checking in on the fantasy owners who made the playoffs tonight pic.twitter.com/QWyg5URQyX

— CBS Sports Fantasy (@CBSFantasy) December 5, 2017
You can settle any sports squabbles during the game by using X1's in-game player profiles, team rosters, and live stats. It's a game changer (pun intended), and one sure to help settle a few arguments. CBS Fantasy Football players can use the X1 platform to log into their account and track their progress alongside the game.
Keep things kid-friendly
Did the kids table get control of the remote? No worries. Let them choose what they want from pre-screened content with parental controls. Filter appropriate content by age group or set manual filters to create a safe environment for kids and alleviate worries for their parents to ensure everyone enjoys the holiday.
Be the WiFi boss
Even when watching TV, guests will be snapping, tweeting and 'gramming their favorite parts of their holiday meal, clothes, toys and activities. Make it easy for them to stay connected and show off your great cooking with internet connectivity tools from Xfinity xFi.
You're in charge with the ability to monitor WiFi connectivity and usage from any device in your home with the xFi app, which lets you see what devices are online and how long they've been online. Plus, you can control parental settings for the youngest web browsers.
Image courtesy of Comcast
Changing the WiFi password is simple with xFi, so add some holiday cheer by updating it to something seasonal (and easy for guests to remember), then change it back once the decorations go down. Pro tip: post a few notes around the house with the password info to answer any guest's biggest question—"What's the WiFi password?"—before it is even asked.
Best of all, when it's dinnertime, simply pause household WiFi access in the xFi app to ensure everyone is connected to the meal instead of connected to their phones. As good as it is to have a simple and easy connection to strong WiFi, it is nice to be able to fully unplug for the moments that matter.
It's easy to solve holiday hosting challenges and provide a digitally connected experience for your guests of all ages by putting technology to work this holiday season—you'll be glad you did.