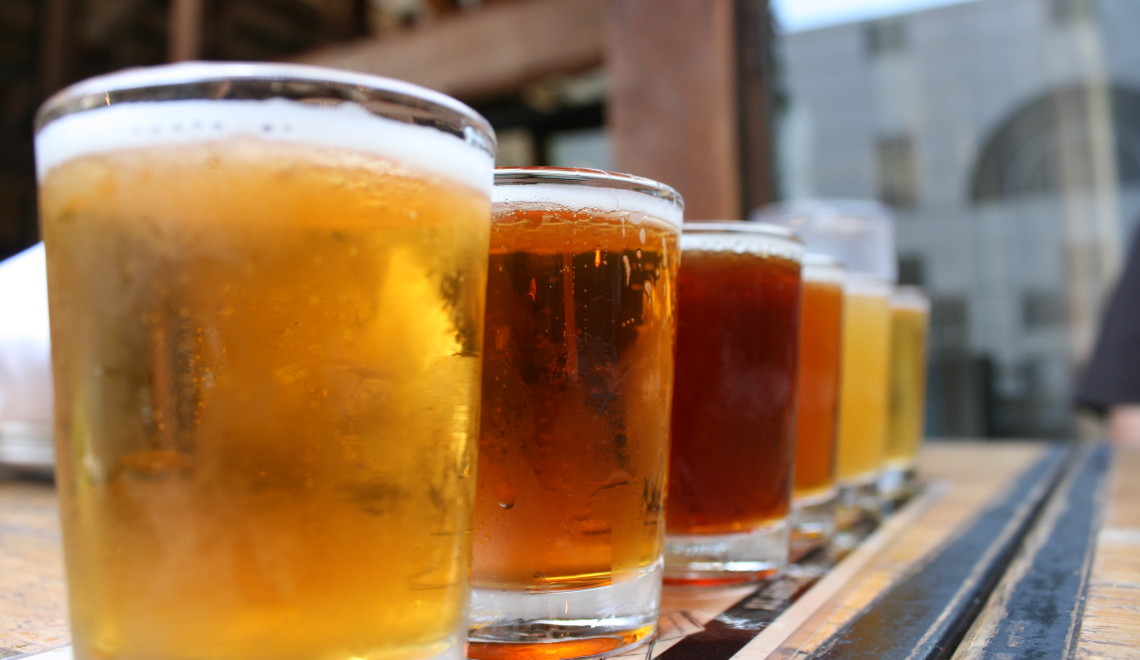 By Veronica Penney
Few things pair better with Colorado's beautiful summers than the frosty beers lovingly crafted by our state's breweries.
If you're looking to explore some new varieties of local beer this weekend, look no further than Fort Collins. The Colorado Brewers Festival is the next beer celebration in a summer packed with craft beer events. From June 24-26, downtown Fort Collins will host more than 40 breweries, which will collectively serve up more than 90 craft beers.
The festivities kick off with The Summit at Colorado Brewers Fest at 5 p.m. on Friday, June 24. The Colorado Brewers Guild has curated more than 40 rare and special edition beers for the tasting event. A $40 ticket ($50 if you wait until tomorrow) will get beer enthusiasts access to unlimited tastings, but the event is capped and only a limited number of entry tickets are available.
"We're excited to join forces with the fest for this intimate experience for Colorado craft beer lovers," says Steve Kurowski, Marketing Director for the Colorado Brewers Guild. "We're asking our brewery members to dig deep and bring something very special, something they typically don't serve at public events."
The festivities begin at noon on Saturday and Sunday, featuring live music, food, and vendors in Washington Park. Admission into the festival is free, but you'll need to pay to try the beers. $25 will get you a tasting package, which includes a 16-ounce beer glass and 10 Taster Tickets, redeemable for beers of your choice.
Big name breweries like Oskar Blues and Blue Moon will have brews available for tasting, while the Neighborhood Session at the festival will offer patrons the opportunity to try some of the latest beers crafted by local Fort Collins brewers. Coopersmith's What A Melon watermelon beer, the Citradelic Tangerine IPA by New Belgium, and the Brombeere blackberry sour wheat beer by Odell Brewing are just a few of the offerings that will be available.
Colorado's beer roots run deep. Denver's first city government was formed in 1859 in the Apollo Hall saloon in Larimer Square. Coors Brewery was founded in Golden in 1873 and managed to stay afloat through the 18 dry years of Prohibition. Their manufacturing facility is located in Golden to this day.
In 1978, President Jimmy Carter signed H.R. 1337, allowing "any adult (formerly only heads of families) to produce wine and beer for personal and family use." This marked the beginnings of home-brewing, baby.
In the late 1970s, craft beer companies and brew pubs started cropping up across Colorado. Colorado's first craft brewery, the Boulder Beer Company, opened its doors for business in 1979. Oskar Blues and New Belgium started operations shortly thereafter, and the rest, as they say, is history.
Fast forward to today and you can find more than 300 craft beer makers across the state, ranking Colorado third among the 50 states in brewery numbers. Over 10 percent of the United States' craft breweries are located in Colorado, and six of the 50 largest breweries in the United States are headquartered in Colorado. It's no surprise that craft beer is a staple of Colorado's drinking culture, as well as its economy.
According to the Brewers Association, Coloradans love their beer: per capita, Colorado residents over the age of 21 spend more money on beer than in any other state, roughly $709 per person in 2014.
In the spirit of the state, grab a pint this weekend and celebrate some of Colorado's local breweries. Head to the Colorado Brewers' Festival website for more info.