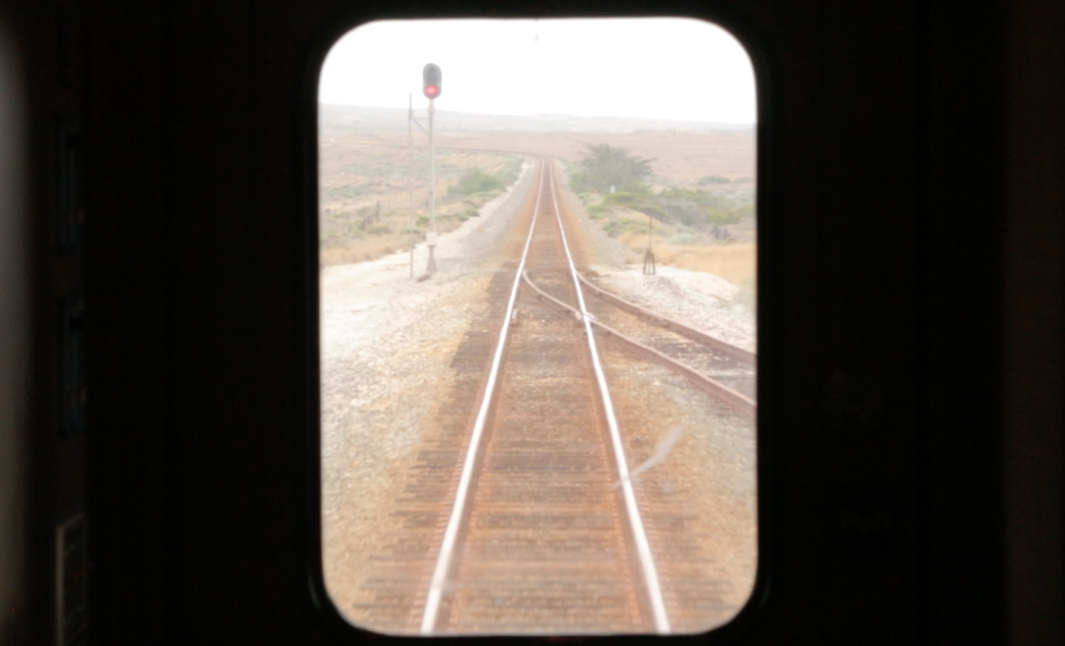 By Kelley Birschbach
I'm aboard the Unity Train, the second of two transcontinental legs driven by the Millennial Trains Project (MTP), a nonprofit squeezing 25 millennial innovators into three vintage rail cars thanks in large part to the partnership with Comcast NBC Universal.
Over the course of their journey, these young people will challenge their perceptions, re-imagine possibility and advance personal and professional projects with the help of mentors and the MTP curriculum.
It's quite the journey from Los Angeles to San Francisco to Denver to Milwaukee to Detroit.
The millennials currently gliding along the rails somewhere between Los Angeles and San Francisco have spent months planning their trips before packing up for a nine-day journey.
These 18-35 year olds–all with a diverse set of accomplishments already—are on a mission to grow their personal and professional selves in an effort to change the world for the better.
As Jamie Henn, a mentor for MTP participants on Day two and CEO of the environmental activist group 350 told me, "The young people on this train are looking to create change. And they're in a process of refining their story, their project or what they want to do in the world."
He's spot on. After spending a couple of days with the group, they're not only hungry for impact, but also for the skills and knowledge to attain it.
One such participant has stood out, though, and her story comes from what might be the most unlikely place for innovation.
Natalie Roper – Millennial Working to Rewrite the Story of West Virginia
When I first heard Natalie Roper describe her project, I was a bit taken aback. She is the Executive Director of Generation West Virginia, and she's finding ways to attract and retain millennial talent to West Virginia.
On the surface, that is an uphill battle if there ever was one.
But Roper is also unapologetically convinced the future of her state is fraught with opportunity for the best of the millennial generation.
"We're this really impact-driven generation, but we go to these big cities and start to feel like, 'What's my role in this?' And then you go to West Virginia, and you have no choice. You have to have a role in it."
It's not that West Virginia has it all sorted out, Roper says. It's perfect for young innovators precisely because it has some challenges. There in Appalachia, you're needed. Not just to sustain an economy, but to solve real issues and "be truly innovative."
"We're dealing with the issues. How do we make higher education accessible? Let's try it out in West Virginia. How do we make renewable energy viable? Let's try some things out in West Virginia. How do we build equitable economies? Let's try new things out in West Virginia."
Her passion is almost a frustration simply because the popular response is a collective "Uh huh." But Roper truly believes millennial innovators could come and reinvent West Virginia.
She believes it so much that if you spent a day in a rail car with her, you might think so too.
Watch the journey of the Unity Train on social media via the hashtag #MTPtrain or on the project's website, www.MillennialTrain.co.