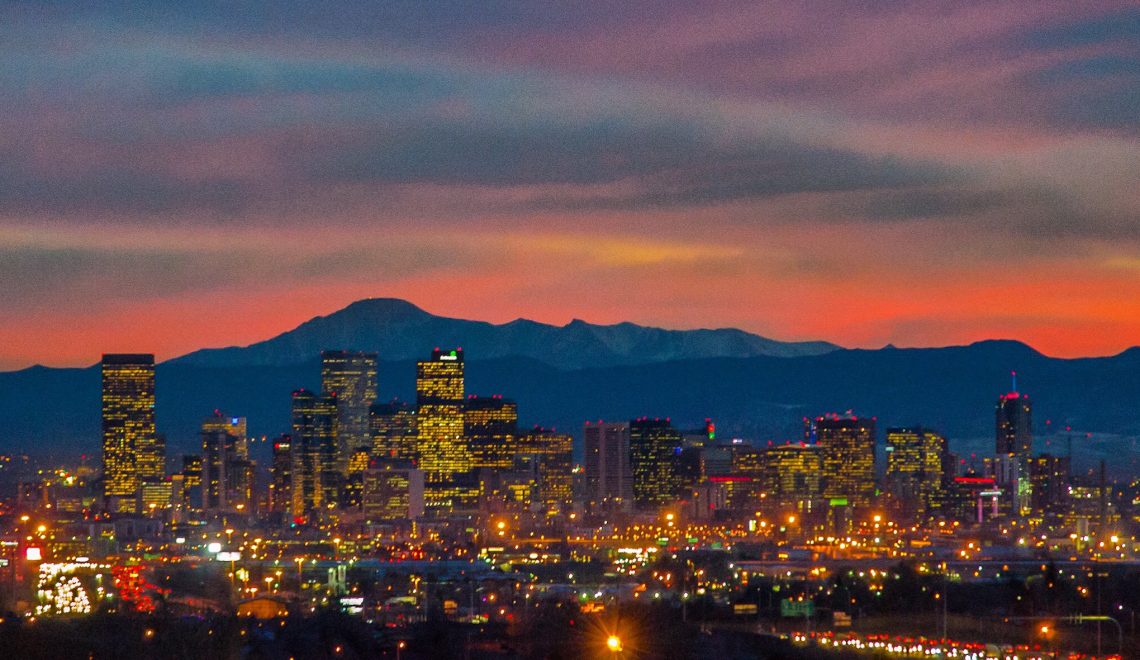 Ladies and gentlemen, get ready for Denver's biggest event of the year. Denver Startup Week boasts the title of "largest event of its kind in North America". And, with more than 200 free seminars, symposiums, discussions, and boot camps, the distinction is well deserved.
If you're like us and went cross-eyed looking at the gigantic list of events, have no fear. We decided to make your life a little easier by going through the week and picking out sessions that sounded especially interesting.
New Neighbors: How to Thoughtfully Blend Old Neighborhoods with New Business
Location, location, location. This panel is all about how you can support growth within your company and the neighborhood it resides in. Building a strong community is a key component in having a successful and innovative business, and this session will show you how to do it. // Sept. 12th from 1:00pm – 2:00pm, Gensler, 1225 17th St., Suite 150, Denver, Co. 80202
First thing's first: Free food and VR demos. This session will also include 4 talks beginning at 5:30. Technology and Prototyping are just two of categories of discussion, so if you're not as tech-savvy as you'd like there's still plenty to be learned from this event. // Sept. 12th from 5:00pm – 7:00pm, Deloitte Digital, 1400 16th St., Suite 330, Denver, Co. 80202
Personal Branding Symposium 1: Personal Brand 101
Having an identity crisis? Then this session is exactly what you need. Learn to take command of your company's brand with real-life case studies as your guide. // Sept. 13th from 10:00am –  12:00pm, Deloitte Digital, 1400 16th St., Suite 330, Denver, Co. 80202
Taking on the Big Guys: How Small Companies Are Challenging, Disrupting and Beating Big Brands in the CPG Space
In a world of Goliaths be a David. This professional panel will answer all your questions about growing a small business, managing tight budgets, and more. These expert guests know the ins and outs of what makes a successful company so you don't miss out on what they have to say! // Sept. 13th from 3:00pm – 4:00pm, Denver Startup Basecamp, 1515 Arapahoe St., Denver, Co. 80202
Unicorns, Dragons and Millennials Oh My! How The Shortcut Culture Is Transforming The Tech Workplace
Ok, we admit the title got us. But hey, who doesn't need a little whimsy in their life. The session description actually sounds pretty interesting too. This discussion is all about getting into the millennial mindset and learning how to branch out with your creativity and engagement. // Sept. 14th from 2:00pm – 4:00pm, CA Technologies, 1550 Wynkoop St., Denver, Co. 80202
A Flight of Women Makers: Building Beauty Through Science & Production
We love seeing kickass women be, well, kickass! This interactive discussion is all about busting stereotypes and all of the cool things industry women are creating with their own two hands. The best part? You'll get to see, taste, and feel samples of these innovators' work. // Sept. 14th from 4:00pm – 5:30pm, Great Divide Brewing – Brewing Co. Packaging Facility, 3403 Brighton Blvd., Denver, Co. 80202
If you cannot live without your smart watch, then this seminar is definitely for you. Technology development is ramping up and doesn't look like it's stopping anytime soon. Wearables are being integrated into our daily lives, learn how you can incorporate them into your business. // Sept. 15th from 8:00am – 9:30am, Jake Jabs Center at UCD, 1475 Lawrence St., Denver, Co. 80202
Who doesn't love a good life hack? Sit in on this session to find out how to increase your company's efficiency. With some small tweaks and conscious effort, your business will boom in no time! // Sept. 15th from 12:00pm – 1:30pm, Colorado Lending Source, 1441 18th St., Denver, Co. 80202
The Current State & Future of Employee Rewards
Happy wife happy life. We're sure you've heard this adage at least once in your life. Well, the same practice applies to your employees too. The better the work environment, the better your company runs. Learn how to properly motivate and incentivize your workers at this panel discussion. // Sept. 16th from 2:00pm – 3:30pm, General Assembly, 2420 17th St., 3rd Floor, Denver, Co. 80202
CreativeMornings: "Magic" with UX Designer Paul McAleer
Join CreativeMornings, an international breakfast club for creatives, at the Curtis Hotel for this early morning seminar. Join UX Designer, Paul McAleer, as he discusses UX in context of the month's theme, Magic. // Sept. 16th from 8:30am – 10:00am, The Curtis Hotel, 1405 Curtis St., Denver, Co. 80202
Are you excited yet? DSW begins this Monday, so you better register for the sessions you're interested in ASAP. And hey, if you're able to snag a spot, we'd love to hear how "Unicorns, Dragons, and Millennials Oh My!" went.