By Addie Levinsky
Last month, the New York Times ran an article comparing cycling culture and entrepreneurship — not from the perspective of sheer strength and tenacity it requires to be successful in either, rather declaring that cycling has become the "new golf". This declaration seems rather contrived, especially for those familiar with the perils and stamina involved in both competitive cycling and successful entrepreneurship.
That isn't to say golf doesn't require skill, technique, and stamina. But let's be real—it's not quite the same as grinding up-mountain or dedicating one's entire livelihood to executing an idea that has the potential to fail miserably.
There is a place, though, where the parallels of cycling and entrepreneurship bring forth the idea that turning circles turning circles might offer the same benefit as gently putting a golf ball. No, it's not rock hard quads, but the benefit of networking to grow an idea.
This place, where ideas are imagined on the peaks of the mountains, and born at the base, is none other than Boulder, Colorado. Boulder is a bit of an anomaly—with one of the most successful tech industries in the country confined to the relatively small town, the rest of the town is surrounded by the majestic Flatirons and vast foothills that lead to mountain ranges boasting 14,000-foot peaks. Mentally inspiring and physically demanding is an understatement, no matter your bread and butter in Boulder.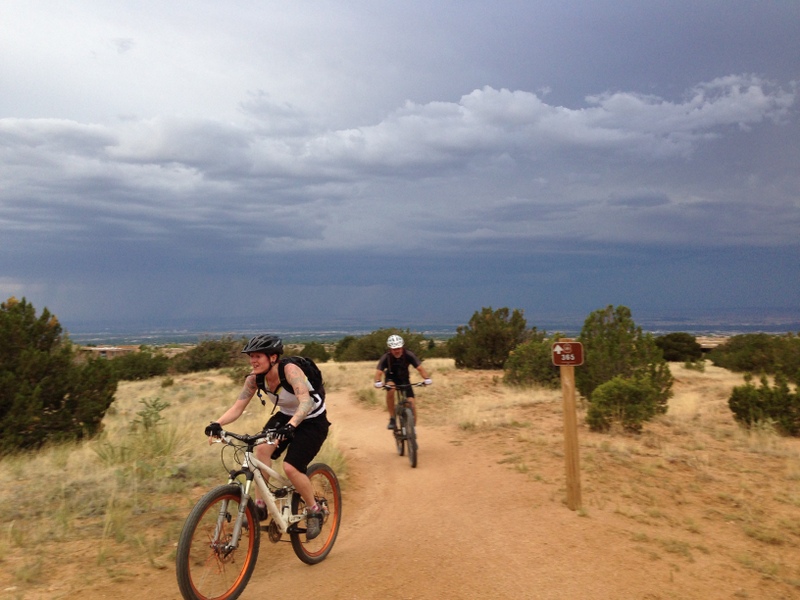 With the unique correlation of a sport deeply rooted in Boulder's identity, along with an impressive entrepreneurial community, Innovators Peak reached out to eclectic Boulder, bike-born businesses to explore this parallel and what exciting things rise from equal parts masochism and perseverance.
After many years of proverbially running 100mph in the San Francisco tech world, Meghan Newlin landed in Boulder to trade the fast-paced work life for the fast-paced bike racing life. Until recently, Newlin's work-life balance wasn't particularly uncommon: project management in the "big city" of Denver and bike rides in the hills of Boulder. The vibrant cycling community of Boulder urged Newlin to rethink her position and take the leap to start a business of her own: creative, edgy cycling caps under the name SALT.
"Boulder is such a small town, and the cycling network is so great; it turns out everyone knows someone I should talk to!"
The network isn't just confined to cycling either. "I have been put in contact with CEOs, Olympians, professional athletes, business owners, cycling enthusiasts, photographers…"
Along with Newlin, like-minded folks have taken this notion of cycling as the new golf and created a meeting place. While it's not new (in fact, it's been around for 15 years) the Wednesday Morning Velo Networking Ride brings the boardroom to the bike. Entrepreneur and shop owner Russ Chandler mentioned the same parallel to Boulder's Daily Camera back in May:  "It started out as a social ride for serious cyclists that were also entrepreneurs, in place of golf." The event has absolutely exploded. This is no surprise, as 2016 has been the year for the largest presence of young companies in Boulder.
There is something to be said for the balance of mental and physical exercise, especially when brewing big ideas. Networking and building from the seat of a bicycle over the seat of a golf cart lends a much more authentic, raw look into an individual's character. The ability to handle adversity and take risks is absolutely essential for entrepreneurs, and something that is inherent in the sport of cycling.
Despite the competition present across both platforms, it really is about the spirit and collaboration, as Newlin reminds us: "I still can't believe how available everyone (here in Boulder) is, and how much encouragement and insight I have received. But, I guess that's one of the reasons we live here. It's just the Boulder way."