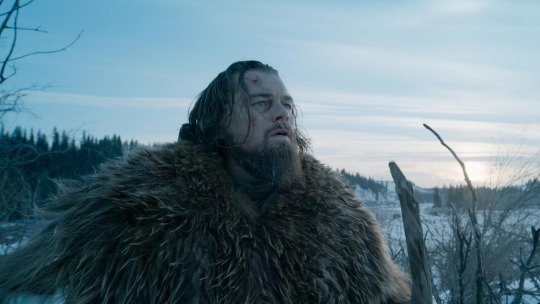 The glitz. The glamour. The speeches; There's no question that Oscar Sunday is one of the biggest nights in television. Xfinity and X1 want to make that night as memorable as possible. Whether you have some hardcore binging to do before the curtain rises, or you want to watch the ceremony again from every angle and perspective, here are five ways that will be sure to enhance your Oscar viewing experience before, during and after the big event.
Relive some of the most amazing Oscar wins
Yaaaas, Lupita.
From now until the big night this Sunday, X1 users have access to some of the best acceptance speeches from years past. 72 clips are available leading up to the Oscars, including Lupita Nyong'o's stirring supporting actress win in 2014 and Sally Field's acceptance speech for best actress in 1985. Reliving some of those iconic moments is sure to get you in the mood for what is shaping up to be one of the most historic Oscar nights in recent history.
Catch up on nominations past and present
Our personal choice for pretty much every award category? Mad Max: Fury Road.
Need a refresher on nominations or maybe you've yet to see any of the best picture nominations and you want to binge them all Saturday before the big night Sunday? Have no fear: X1 has over 20 nominated movies available for purchase, including The Revenant, Bridge of Spies, Mad Max: Fury Road and Sicario. Along with this year's nominations, X1 will also be featuring a ton of past winners, like Titanic and The Godfather. Try your hand at our new and improved voice-search capabilities by quoting famous lines to find what you're look for. Your friends might question why you're whispering, "paint me like one of your French girls" into your remote, but it will totally work. Oscar related content will be available until March 31st.
The night's biggest moments in real time
Jared's acceptance speech had us in tears.
One of the most amazing things about the Oscars is that action is taking place everywhere, so much so that it's impossible to fully experience them from just one camera angle. While you'll definitely want to tune into Live Oscar Sunday February 28, if you want the full Oscar experience check X1 for some of the best moments from around the ceremony in live time. If you got up to make some popcorn and missed Leo's groundbreaking acceptance speech (this has to be the year, right?), have no fear: it will be up on X1 immediately, so you can relive it again and again.
Re-watch until March 2, baby
Sometimes with award shows it can be a little sad that you can only watch them once. The night is full of exciting speeches and performances that sometimes just watching a three-minute recap clip online isn't enough. X1 users will have access to the entirety of the awards show from the time it finishes airing until March 2. Watch the whole thing or pick out some of your favorite moments. It'll be a lot easier than trying to hunt down a clip online, trust us.
Get the experience to-go
You can take your favorite shows with you on the go using the Xfinity TV Go app. Not only can you get all of the amazing content listed above on your TV but you will also be able to access a majority of it on your smartphone or tablet, meaning you can take the Oscars experience with you wherever you go. Some of the things you'll be able to access on the app include past and present best picture nominees, iconic acceptance speeches and "Oscars Backstage," all of which will be available before and during the big event. You can also access Xfinity TV Go on your laptop, so no matter what, you'll always have access to the best Oscars content.