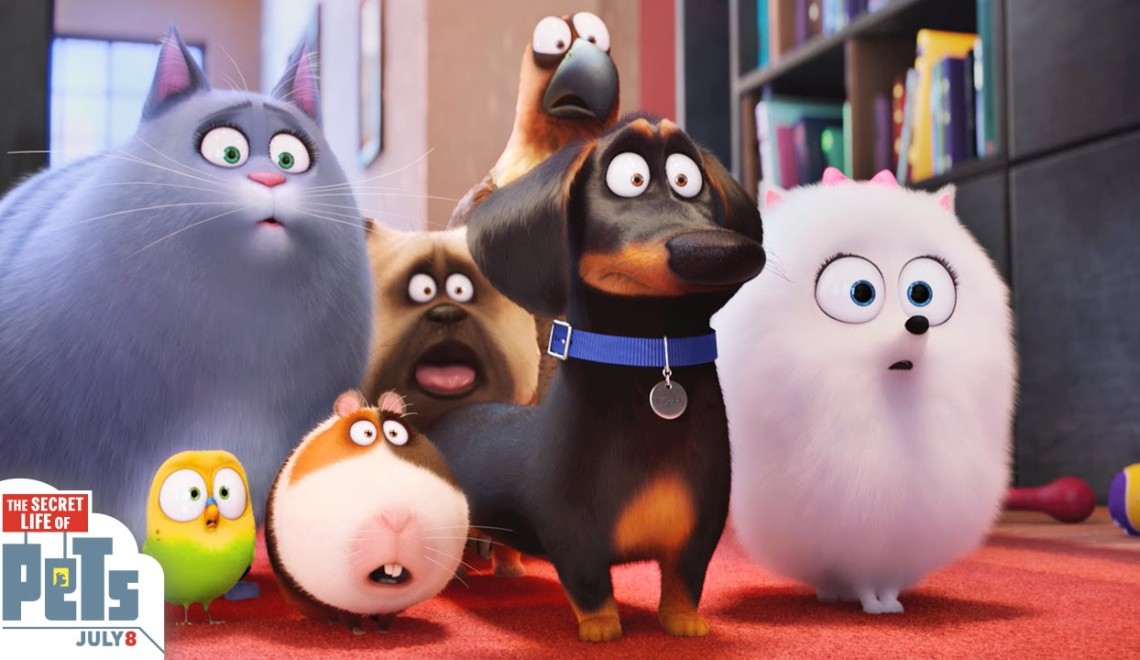 Story and photos by Veronica Penney
The Secret Life of Pets, Universal's newest summer comedy, hit theaters this week. The feel-good summer flick, which marks the first animated film for comedy stars Louis C.K., Eric Stonestreet and Kevin Hart, is a tale of two household dogs vying to rank the highest in their owner's affections.
For a fortunate few, Comcast hosted an advanced screening of The Secret Life of Pets the evening of July 6 at the United Artists Colorado Center Theater in Denver. Along with the screening was a reception for the whole family at Dave and Buster's. Face painting stations were set up for kids (and young-at-heart adults) to get done up like their favorite household pets. Instagram stations and buffets rounded out the celebrations.
We would all hope the secret lives of our pets are not nearly so exciting as Max and Duke's adventures, but the lives our pets lead when we leave them home alone remain a mystery. For the curious pet parents, Comcast's Xfinity Home System can reveal the lives our pets lead while we are away. The system has all the functionality that homeowners have come to expect from a home security system, with additional features that allow pet owners to keep tabs on or simply check in on their pets.
Pet lovers will be most interested in the option to install cameras around the home, featuring 24/7 video recording. Live feeds allow owners to stream video remotely to their computer or mobile device and keep an eye on pets. Footage is stored for 10 days, allowing users to access every adorable pet moment, or finally identify how their mischievous pets are getting into so much trouble.
The motion detection feature in the Xfinity Home cameras allows users to easily find prior events. Cameras also offer an option for text or email alerts whenever a camera is triggered by motion, while sensors can alert users when doors or open, or allow them to turn lights on and off remotely.
Another Xfinity Home feature is the ability to lock or unlock doors remotely, allowing users to screen entry for dog sitters, babysitters, or guests. The system can also be set to send users a picture every time someone enters or leaves the property, an extra level of security that keeps the whole family safe.
Have you ever left for a trip and forgot whether or not you turned off the A/C? The temperature of the home can be checked and adjusted remotely, and those inclined to take long vacations will rejoice in knowing that Xfinity Home can alert you to water leaks in problem areas, like bathrooms and basements.
For more information on the Xfinity Home System and what it can do for pet parents, head to the Xfinity Home website.