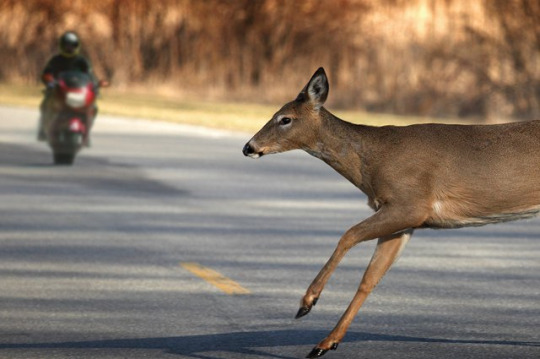 By Veronica Penney
It's a common sight on any drive up to the mountains. As the mile markers whisk past, so too do the deer, elk and bighorn sheep that have been struck by cars and moved to the side of the road. Many of Colorado's mountain roads bisect the natural habitats of local wildlife, making crossings dangerous for both animals and drivers.
The 11-mile stretch of State Highway 9, between Kremmling and Silverthorne, is one of the most treacherous stretches of Colorado's roadways. Narrow roads, combined with the abundance of wildlife in the area, resulted in 103 collisions between vehicles and large animals between 2006 and 2009. From 2006 through 2010, 287 animals were killed on this stretch.
Fortunately for Coloradans and Colorado wildlife, local organizations are devising new ways to make mountain roads safer. The answer? Wildlife crossings.

A wildlife crossing is just what it sounds like — a safe place for animals to travel across a roadway. The first wildlife crossings were built in France during the 1950s, spreading from there to the Netherlands and other northern European countries. Since the 1980s, the U.S. has invested millions of dollars in wildlife crossing projects.
Wildlife crossings come in many different forms, depending on the terrain around the road and the kinds of animals in the area. Some areas are well-suited for tunnels and overpasses, which are then covered in dirt and planted with grass and trees. In places like Florida, fencing funnels turtles through underpasses, keeping them away from traffic as they travel through their environment.
By November of 2016, the Colorado Department of Transportation (CDOT) will have completed seven new wildlife crossings on SH 9. The additions to SH 9 come on the heels of statewide efforts to reduce the environmental impact of Colorado roadways, including additions like wildlife fences, underpasses and motion-activated signs to alert drivers.
Melanie Hill, the Director of Communications at the WILD Foundation in Boulder, explains that choosing the right wildlife crossing starts with observation. "Organizations do a lot of monitoring in those areas. That's how they determine where they're going to put the crossings," she explains. After determining where to place the crossing, "fences lead up to funnel animals over or under, depending on the species."

Just as road signs are designed to relay information to drivers, so too can the design of wildlife crossings signal to animals a safe place to cross the interstate. By planting certain types of pines and wild grasses on the wildlife overpasses, designers are able to attract both large game and predators to the areas.
The Rocky Mountain Wildlife Bridge Company is part of this local movement to "reconnect wild lands like Colorado's mountains, both to protect our wildlife and to decrease 'AVCs'" [Animal Vehicle Collisions]. The organization is a coalition between Colorado companies, including Rocky Mountain Wild, Environmental Communications Associates and CDOT.
The Rocky Mountain Wildlife Bridge Company plans to build a wildlife crossing over East Vail Pass along I-70, christened the "I-70 Wild Byway." This will be the first wildlife crossing in I-70's more than 2,000-mile span. CDOT has approved a location for the Byway, though construction is delayed due to damage from flooding in 2013.
Colorado's current wildlife crossings are just the beginning of the effort to better integrate roadways into the ecosystem. As roads are expanded and repaired, engineers are adding more animal-friendly features to the construction process, so look for plenty more grassy bridges to come.