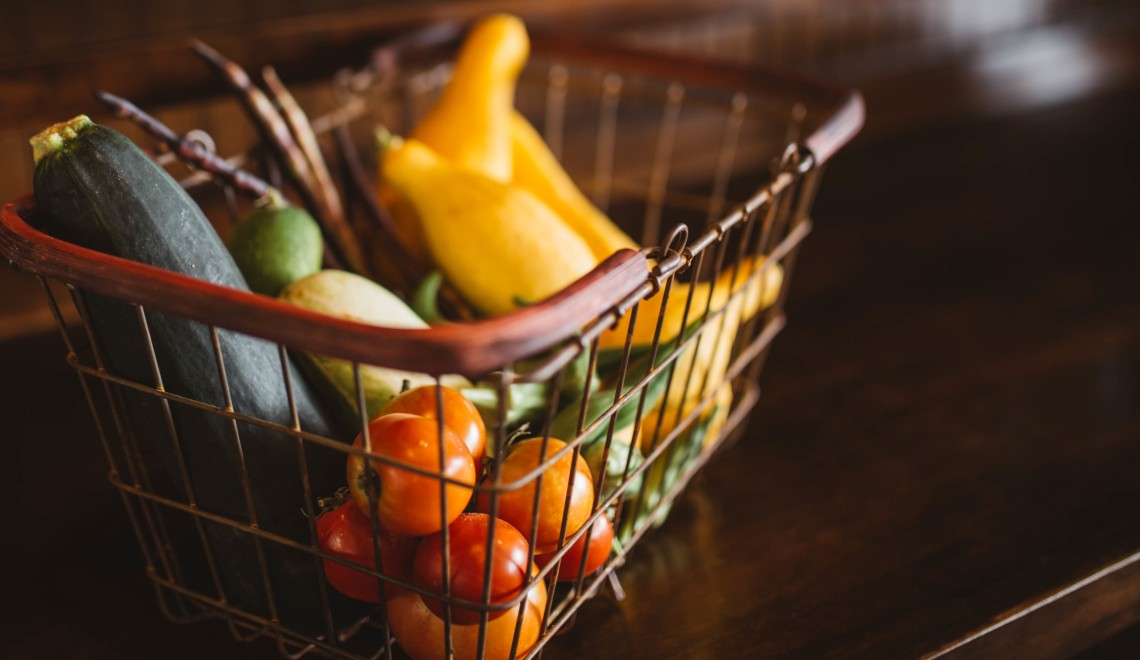 By Kaitlin Wasik
In January, Innovators Peak highlighted two of Denver's booming food co-ops: the Westwood Food Co-op and the Northeast Community Co-op Market (NCCM). Since then, the NCCM has continued to work through their plans and next steps for bringing their co-op to fruition.
One of the big steps they recently took was the announcement of a new name and brand. From now on, the NCCM will be known as the Nourish Community Market.
Why the New Name?
According to Nourish Community Market's Project Manager, Kim Soko Schaefer, they always knew they were going to change their name. Northeast was a great descriptor for getting started and identifying the area, which includes Park Hill, Stapleton, Aurora, Montclair, Mayfair, Montbello and Green Valley Ranch.
Ultimately, though, they wanted a name that better represented their mission and vision.
Part of their vision is to offer "highly nutritious, wholesome, sustainably sourced products." With that in mind, "nourish" seemed to capture this focus on healthy, sustainable foods.
"When we did market research of the area, it became clear that co-ops are very misunderstood in Denver. A lot of people thought a co-op was more of a Costco model – members only, yearly fees, discounts on bulk," Schaefer explains.
However, that's not an accurate depiction of a co-op. Although co-ops do offer a membership option that provides perks and greater involvement in the market, the market is completely open for anyone to do their shopping.
Hence why Nourish kept "community" in their name; all members of the Denver community are welcome.
Based on their market research, Nourish is dedicated to providing greater education across Denver on what a food co-op truly is. As they explain on their website,
"The motivating purpose of co-ops is to serve the needs of the owners rather than to generate a profit. When the co-op does make a profit, it is cycled back into Nourish to increase our services for the member-owners, or if sufficient profit is made, it is given back to the member-owners in the form of a patronage payment."
What's to Come?
The rebranding of Nourish Community Market is only a first step in moving forward with the co-op. After five years of establishing as an organization, building support and seeking a site, the search for a retail space is nearing a close and an official location is anticipated to be announced this year.
Still, the opening of store doors will require significant time and funds. Although members of the co-op pay a one-time $200 membership fee, that's certainly not enough to fund a co-op.
Nourish will begin a capital campaign later this year, with their own twist. Unlike some campaigns that target accredited investors, they'll also be turning to community members for support, allowing them to further invest in their city, to have a say in what goes inside the market and how it's built.
In the meantime, Nourish will continue to engage with the community. Representatives will be at farmers markets this summer, sharing news, recruiting members and clearing up confusion about food co-ops.
Get Involved
Become a member of the Nourish Community Market and reap the benefits immediately this summer by joining their Fresh Food Box program. Unlike most Community Supported Agriculture (CSA) or food box programs, you can sign up for the fruit and veggie pick up for the entire season or only for certain months, as well as weekly or bi-weekly.
Want to learn more or just have a good time? Come check out Rock the Co-op, a free event with live music, a beer garden, food trucks and a variety of vendors from local community organizations. Nourish Community Market will be signing up new members, selling shirts and tote bags, passing out yard signs and sharing additional information. Sat., May 21, 3-7 p.m., Stapleton's Conservatory Green (corner of East 49th Place and Valentia St.)