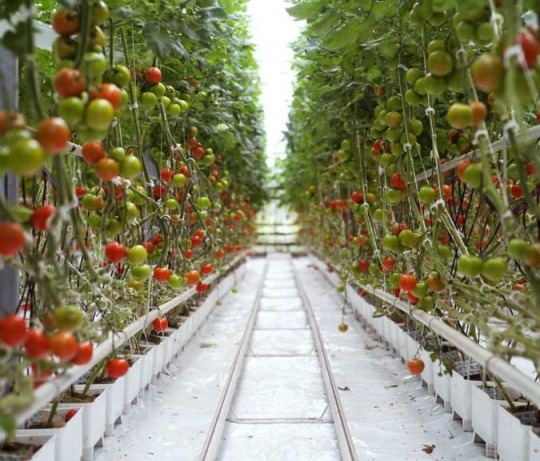 By Kaitlin Wasik
Denver's food scene is bustling. With trendy new restaurants opening almost daily, there's no shortage of delicious food.
Or is there?
That question may be answered quite differently depending on the neighborhood you live in. Despite Denver's growth as a foodie's heaven, there are many parts of the city where residents can't even find fresh apples.
Better known as food deserts, these areas are void of affordable fresh fruits, vegetables, and healthy whole foods. Lacking grocery stores, farmers' markets, or other healthy food retailers, these deserts are typically in lower income neighborhoods. In a food desert, the primary food retailers are corner or convenience stores. We all know we can grab a Snickers or a 2-liter from a corner store, but all your grocery needs?
Many factors need to be addressed to solve the problem of food deserts, but Groundwork Denver, with the opening of their urban greenhouse in northwest Denver, is doing its part to find solutions.
What is Groundwork Denver?
A local chapter of a national organization, Groundwork Denver focuses on improving the physical environment and promoting health and well-being, especially in lower income neighborhoods. They strive to engage the community and build partnerships in order to make an impact.
One of Groundwork Denver's programs is the Green Team, a team of teens and early 20-somethings who learn about and work to improve environmental issues in Denver. This type of work is frequently completed through youth service and volunteer positions, which many urban youth who need to earn money can't participate in. As members of the Green Team, these youth are exposed to environmental and food-related issues, while also learning job and leadership skills.
Last summer alone, Groundwork Denver hired 50 youth employees to work on gardens and farms that will provide 15,000 pounds of vegetables to DPS school meals this year. The opening of their greenhouse at 52nd Avenue and Federal Boulevard will provide additional job opportunities for youth and affordable produce for the community.
Aria Denver
Building developers aren't always the first people to come to mind when you think of creating community, improving health, and "doing good." Aria Denver is changing that.
With Groundworks' greenhouse on their property, Aria is a unique housing community that includes townhomes, apartments and co-housing options to accommodate a variety of income levels. As all the property was previously owned by the Sisters of St. Francis, the Aria developers have worked to continue embracing the Sisters' values — community improvement and environmental stewardship.
In addition to building living spaces, Aria Denver has partnered with Regis University and the surrounding neighborhoods to form Cultivate Health, a project to support the health and wellness of residents.
The Greenhouse
The 1800 square-foot greenhouse has the capacity to grow 1,200 plants at a time, including lettuce, eggplant, basil, peppers, and tomatoes. They will also be able to grow 1,500 trays of microgreens. All total, the greenhouse is set to grow 10,000 pounds of food in the next year.
In addition to selling produce to neighbors and community members at affordable prices, Groundwork Denver has already secured business partnerships to further support their work. Panzano, one of Denver's most popular Italian restaurants, has already requested to purchase a large amount of the greenhouse's lettuce.
Celebrating
The greenhouse opening celebration on Sept. 19 was a sneak peak into the community that's being created around the Aria development. With tours of the greenhouse and booths featuring local chef demonstrations, healthy catering companies, and new food products, attendees left with new knowledge and full bellies.
The day ended with words from Groundwork Denver's Executive Director, Wendy Hawthorne. Hawthorne described her team at Groundwork Denver as "doers, not talkers."
"We get shit done," she said.
Want to help get shit done? There are many ways to support Groundwork Denver and the work they're doing:
Support Fresh Food Connect – Are you a backyard gardener struggling to eat all of your produce? Download the Fresh Food Connect app, let them know when you have extra produce, and someone will come to your door to pick it up and give it a home.
Join an Urban Farming Volunteer Day – Check out two opportunities in October here.
Donate – Donate to Groundwork Denver here.